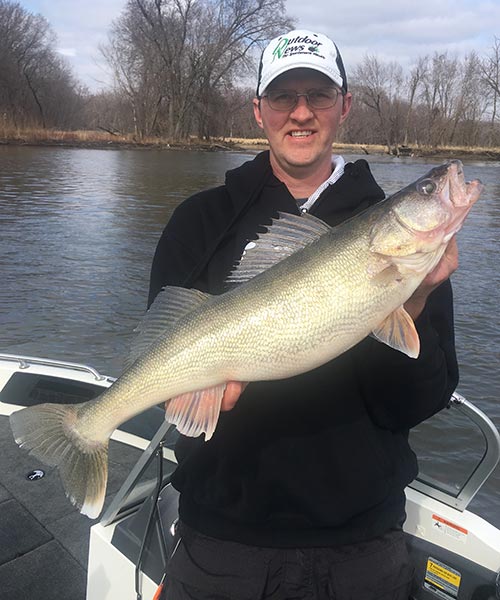 Head Coach:
Jason
Revermann
Favorite Fish:
walleye and crappie
Favorite Animal:
pheasant
Favorite outdoor activity other than hunting or fishing:
camping
Social Media:
Facebook, Instagram, Twitter
As Head Coach of the Outdoor News Junior Pro Team Jason Revermann manages the JPT coaches and captains and helps share their love and passion for the great outdoors with JPT members through social media, the website, a weekly newsletter, and in person at sport shows. Jason grew up hunting and fishing in central Minnesota where he continues to reside with his family. He has worked with Outdoor News for over 15 years and has been sharing his knowledge through blogs on the Outdoor News website and through various social media pages. Jason enjoys targeting walleyes most often but all fish are fair game depending on the season. He enjoys seeking out fish away from the crowds and feels it is very rewarding to study a lake map and put the pieces together and locate fish on your own.
Pro Staff Positions:
Outdoor News, Outdoor News Junior Pro Team, Otter Outdoors, Rapala-Ice Force, Tuned Up Custom Rods, Northern Lights Plastics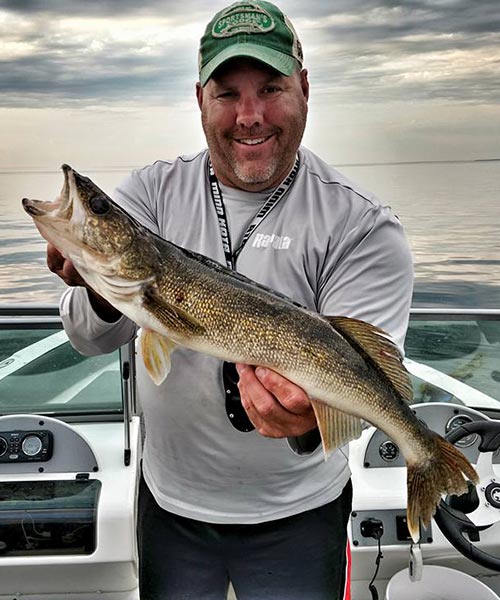 Coach:
Bryan "Beef"
Sathre
Favorite Fish:
walleye and crappie
Favorite Animal:
deer
Social Media:
Facebook, Instagram,
Surrounded by thousands of the best fishing lakes in the Ice Belt, ICE FORCE Pro-Staff Bryan "Beef" Sathre considers himself blessed to be able to spend as much time on the water and ice as possible. "Usually when I'm out there, I have my two sons (JPT captains Logan and Luke) with me, because I really enjoy getting people excited about fishing – probably even more than I love actually fishing, which is huge," he says. "My passion is educating kids and families on the ice while also promoting the sport of fishing," he says, flashing his characteristically huge smile. "Showing anglers how they can get out there and do it themselves, how they can put the best fishing equipment to use, is a lot of fun and very rewarding!" Born and raised in the Minneapolis suburbs, Beef's love of fishing came from his dad, who was a true sportsman. When it was time to go off to college, Beef felt the draw of the north and hasn't looked back.
Pro Staff Positions:
Rapala-Ice Force, Northland Tackle, Otter Outdoor, 13 Fishing, Striker Ice