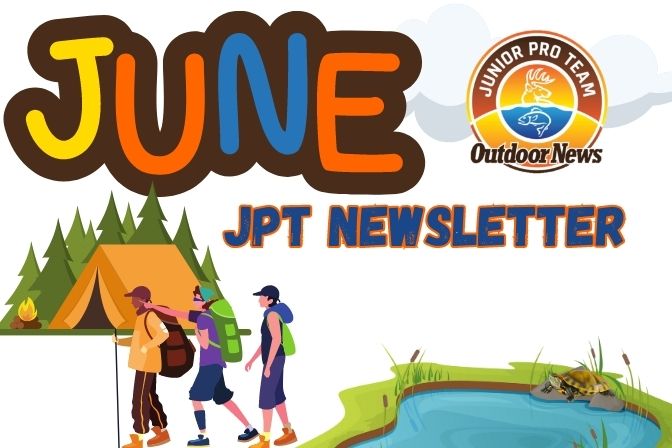 It's that time of year when we we're outdoors as much as possible. June is National Safety Month, and in this month's newsletter, we've got some tips on staying safe, plus a dive into crankbaits, and ideas to prepare for the fall hunting season. check it out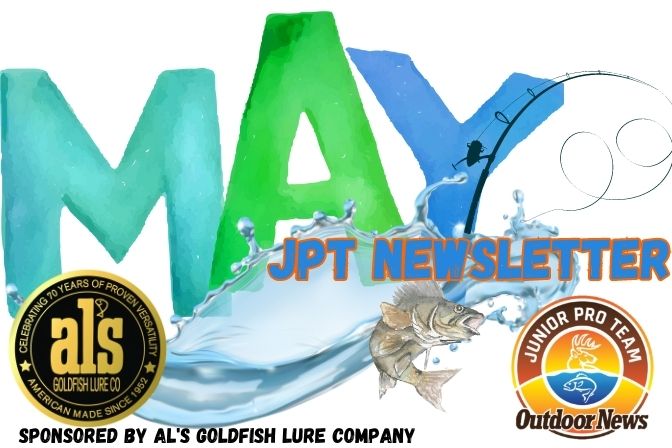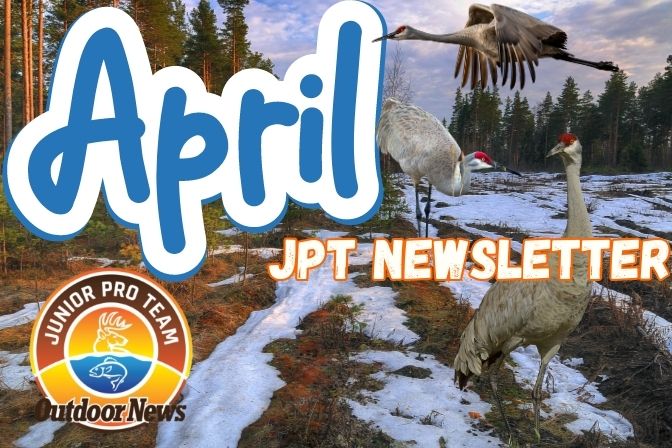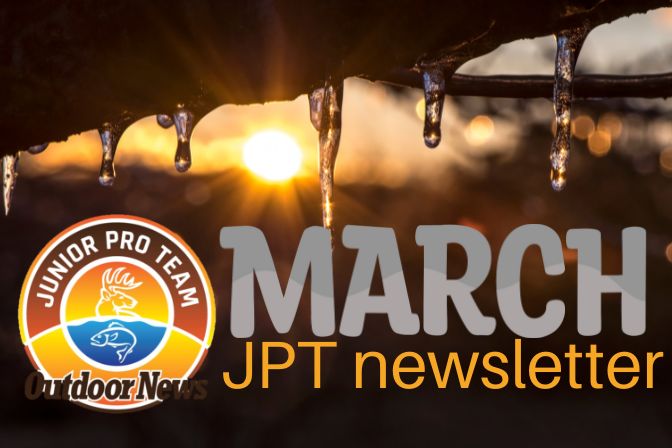 View the March 2023 newsletter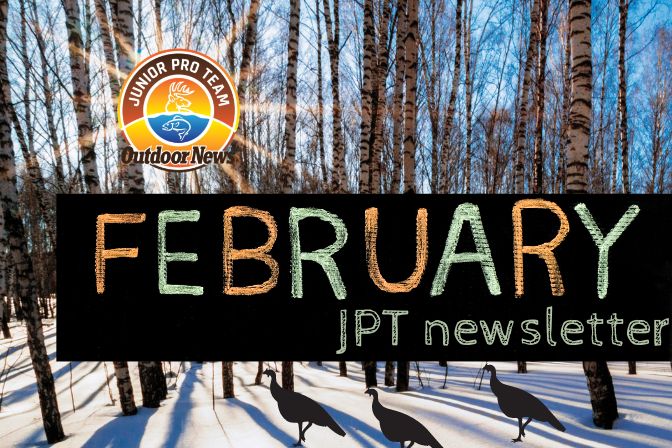 Podcasts about ducks...videos about ice fishing... tips for the critical thing you need to do NOW if you plan to hunt spring turkey... the list of JPT members who won in our weekly drawing during January and so much more.
View the February 2023 Newsletter Here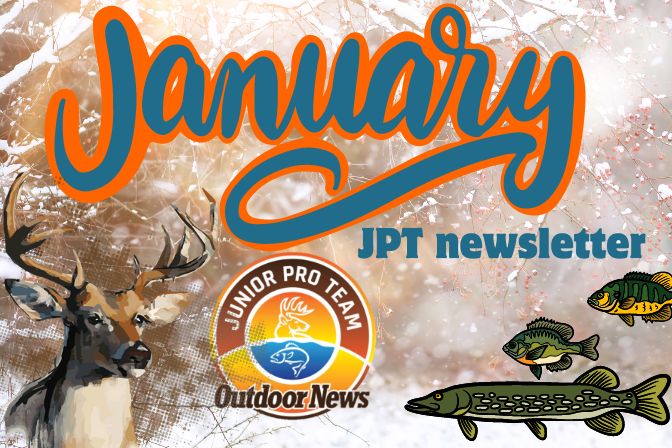 View the January 2023 Newsletter Here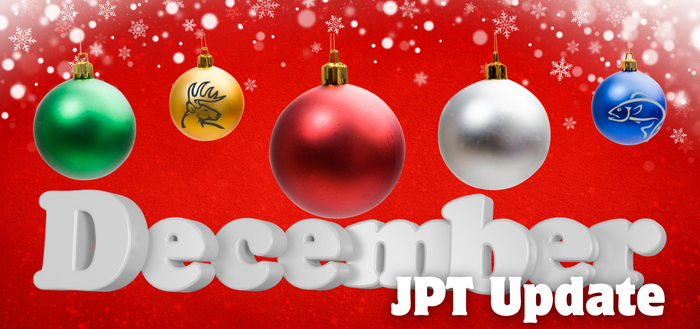 Click to view the December 2022 Outdoor News Junior Pro Team update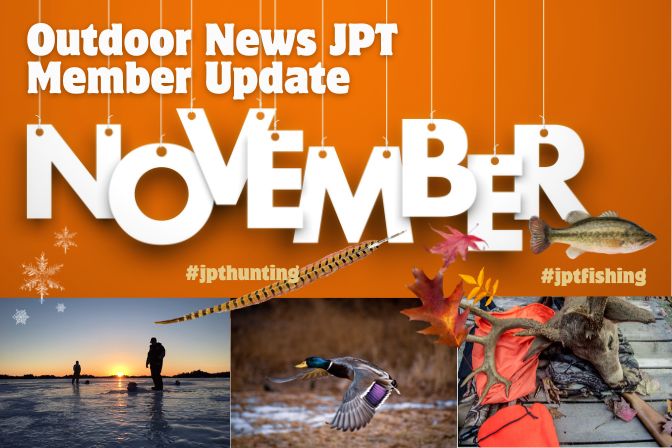 November newsletter: Become a better deer hunter with tips from Melissa Bachman, plus we're thinking about ice season already!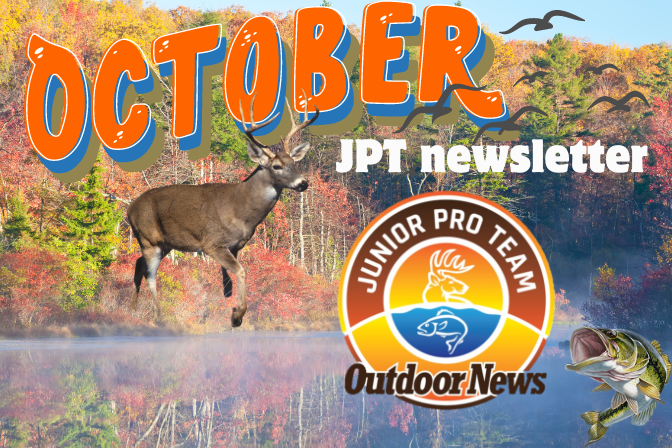 The October 2022 newsletter is packed with pics, tips and videos...including a CRAZY one of a moose who got in the face of a deer hunter seated in a ground blind!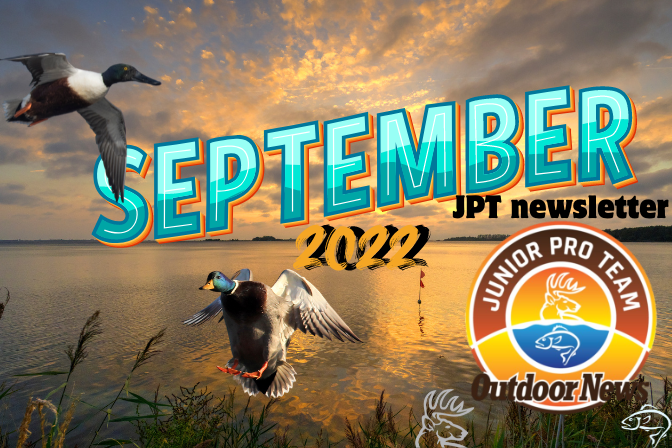 Sept. 2022 Newsletter: Get the scoop on what to expect for the waterfowl and grouse season, early fall fishing tips - plus helpful tips on: setting up a bow, being more accurate with your bow, shotgun tips, duck ID on the fly and more!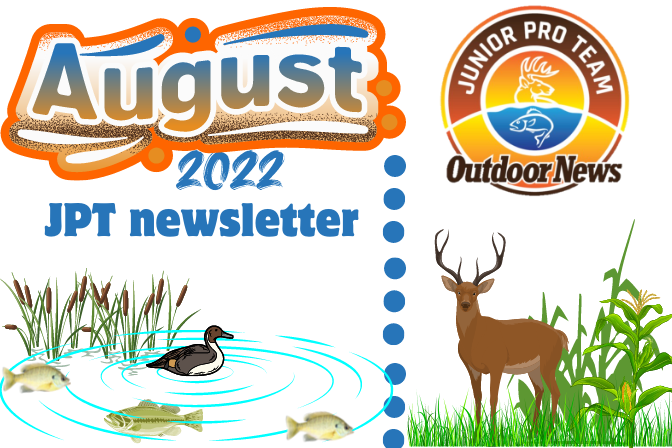 Panfish strategies for the dog days of summer, tips for duck calls and scouting ahead of the waterfowl season, stuff you can do to build a DIY archery range and more in the August JPT newsletter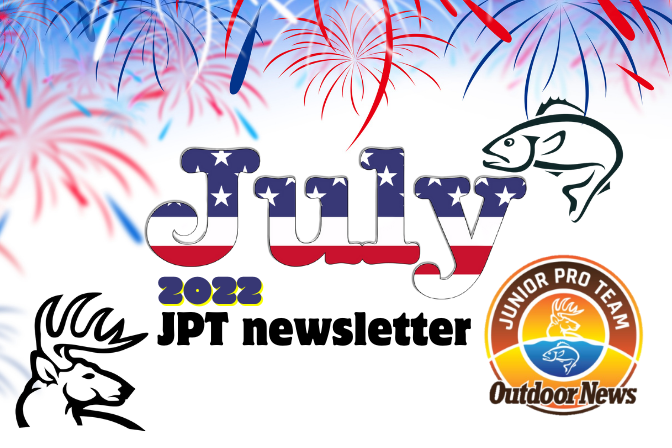 July 2022 newsletter: Special invite to upcoming Fleet Farm fishing event, bass fishing tips, the scoop behind the colors in fireworks and a special offer to JPT members from Al's Goldfish Lure Company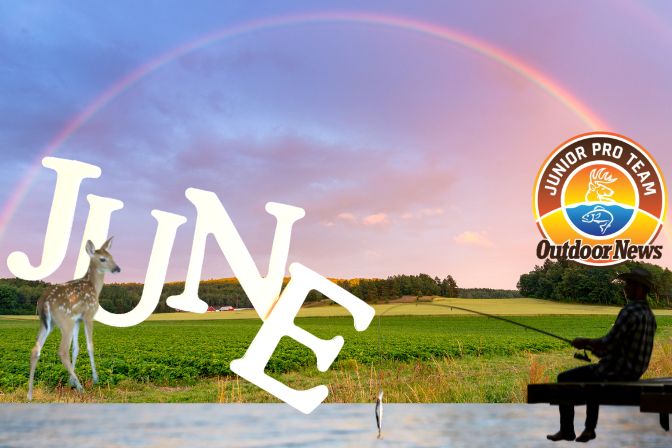 View the June 2022 newsletter here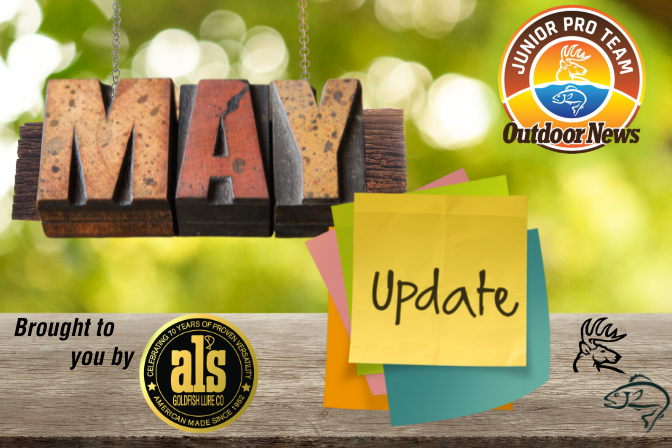 Open the MAY 2022 update for some big news from our friends at Al's Goldfish Lure Company! Plus tips for that bargain reel you picked up at a yard sale, tips for gobblers and more.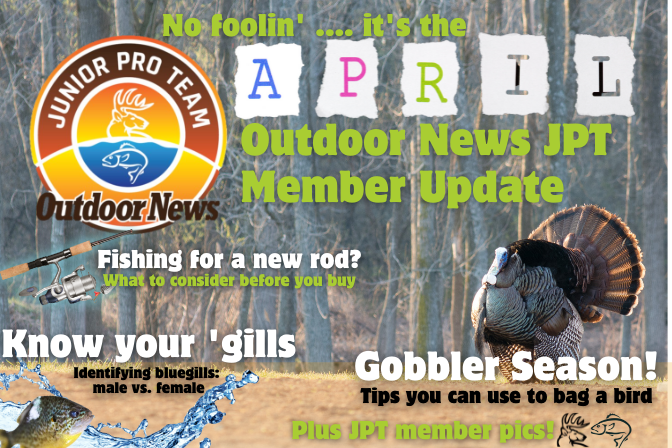 Click to learn more about how to ID the difference between male and female bluegills (and why it's important!) plus tips for buying a fishing rod and spring turkey hunting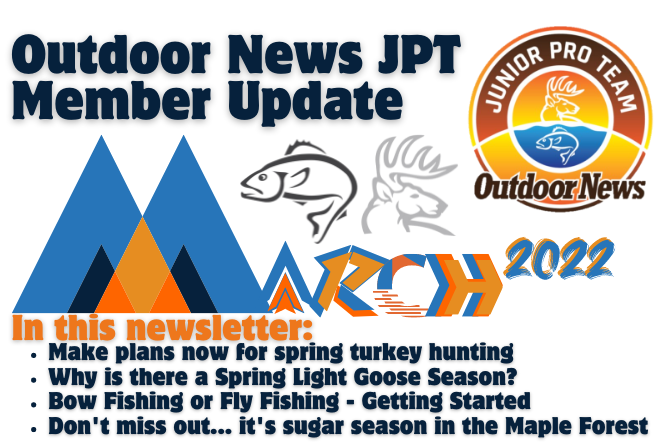 Learn more - read the March 2022 newsletter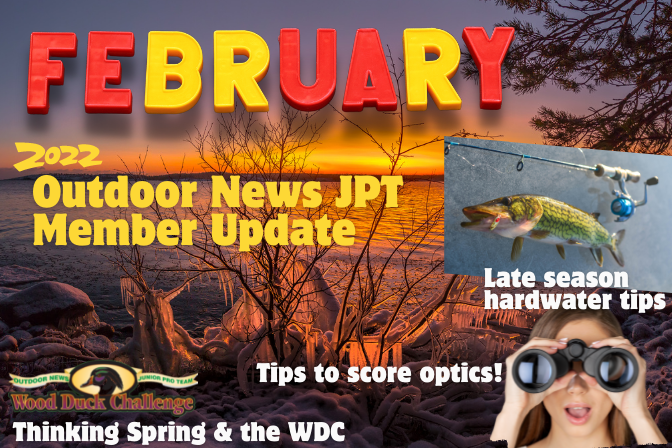 Check out the February 2022 JPT Newsletter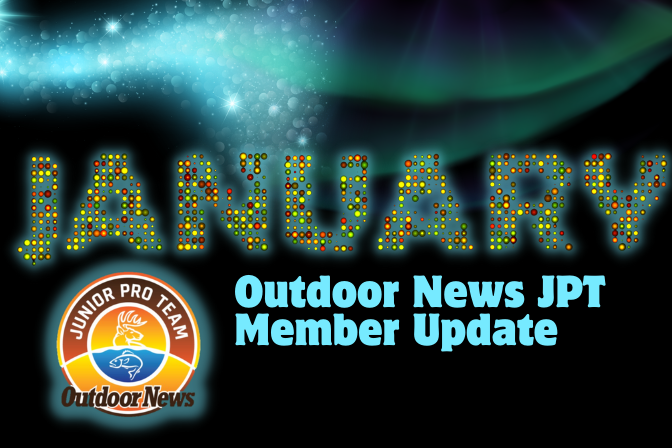 Happy New Year! The January 2022 newsletter is HERE

Wrapping up 2021 with the Dec. newsletter that it packed with JPT member photos and tips!
Here is a special newsletter from our friends at SportDOG Brand shared with JPT members Nov. 30, 2021 - includes the announcement of the November Grand Prize Winner! Check it out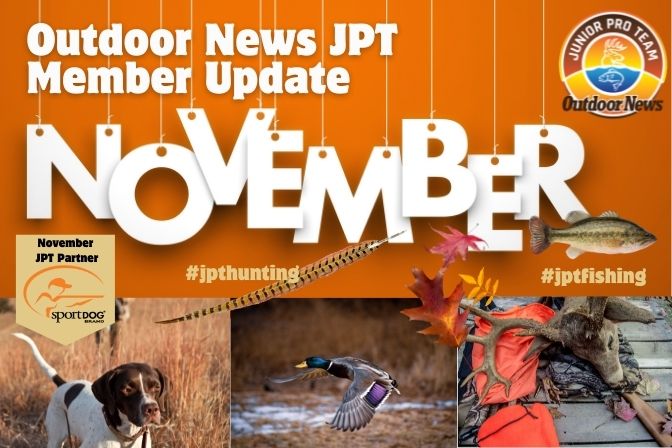 The November monthly update is packed with photos of JPT members like you who have had some great success afield... are you one of the pictures? Plus get the scoop on the Nov. prizes our weekly winners will be receiving thanks to SportDOG Brand! Check it out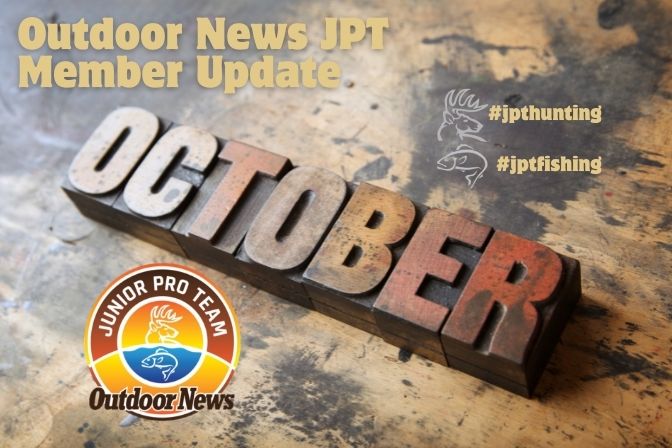 Learn about banded ducks and geese, find out what saved Coach Brody during a fall from his treestand in the video we share, get tips on how to ID oak trees so you can up your hunting for turkey and deer this season. Fall fishing tips and a cool gallery of photos featuring JPT members who went pheasant hunting are all included in this update.View the October 2021 newsletter HERE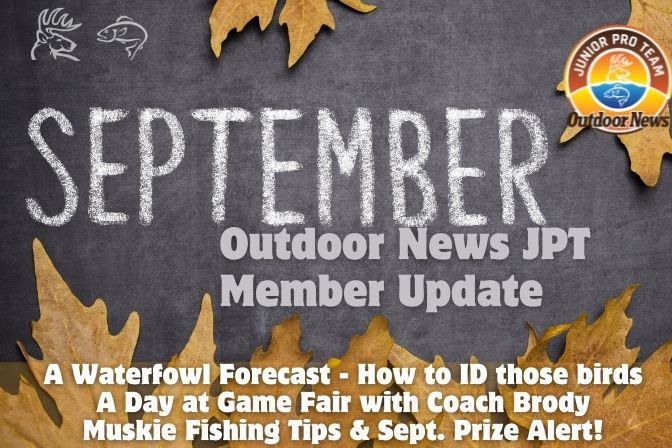 The September 2021 Outdoor News Junior Pro Team update is packed with valuable waterfowl hunting tips, including ID tips from Ducks Unlimited, some great reminders about wearing a PFD when waterfowl hunting, plus fun video recaps from Game Fair by Coach Brody Boese and some epic fishing pics! Check it out here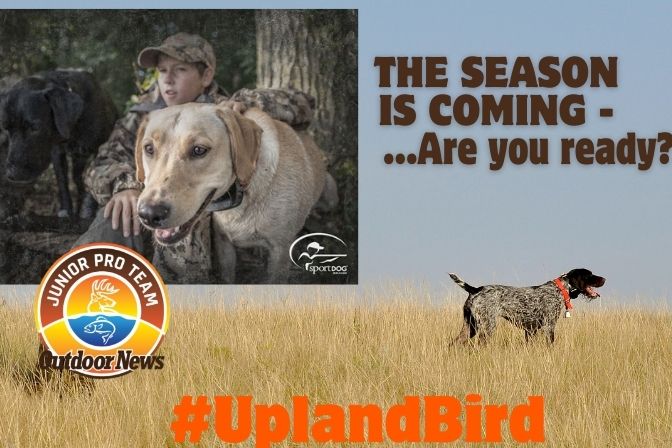 #Upland Bird Season will be here before you know it. Here's a cool video from our friends at SportDOG® Brand that'll get you pumped to hit the fields and forests with your birddog, plus tips and the scoop on the GRAND PRIZE for August 2021.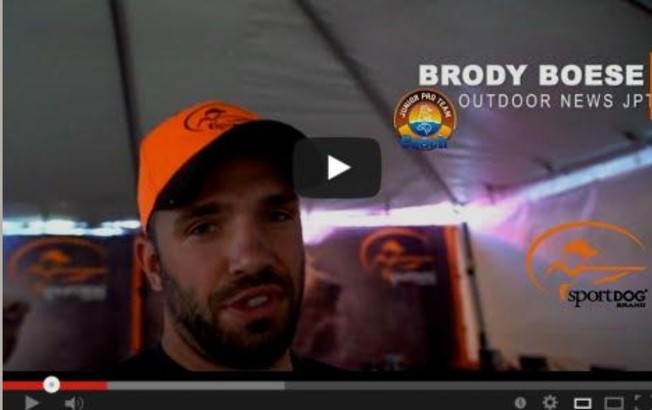 New videos! Learn what YOU could win in August, find out about the freebies and fun things to do if you can make it to Game Fair, and an important reminder to follow the Outdoor News JPT on Instagram.
A special preview of some of the great opportunities (and giveaways!) that Outdoor News JPT members can find at the 2021 Game Fair held at Armstrong Ranch Kennels near Anoka, Minnesota August 13-14-15 and August 20-21-22.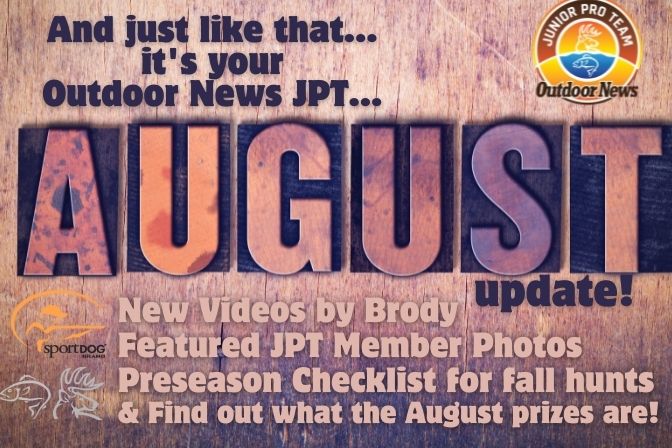 We've got some new prizes this month courtesy of our August partner, SportDOG Brand!  Remember, every Outdoor News JPT member is automatically entered into our weekly drawing. Find out what you could win, plus TRAIL CAM video with Brody and find out if YOUR photo was featured!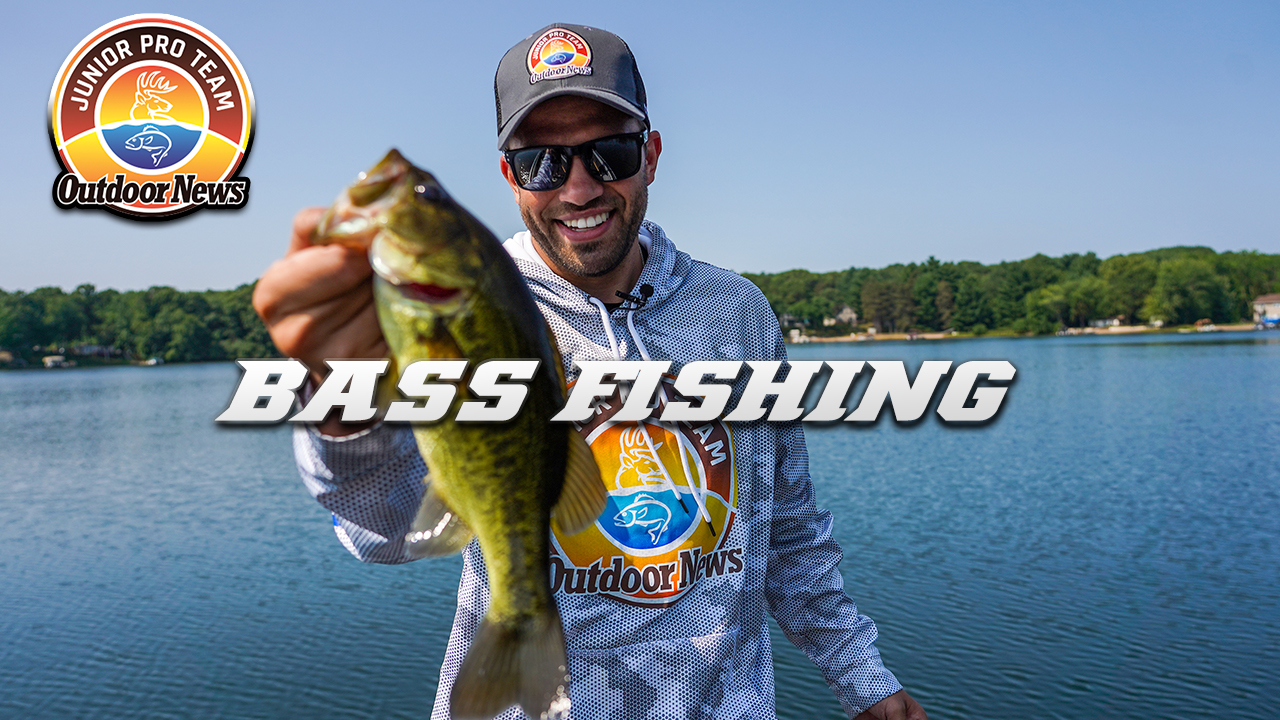 It's a special FISHING EDITION filled with Bass Tips from Coach Brody, Catch and Release Tips from Coach Revermann, plus one crazy-looking fish that has turquoise-colored flesh when you filet it!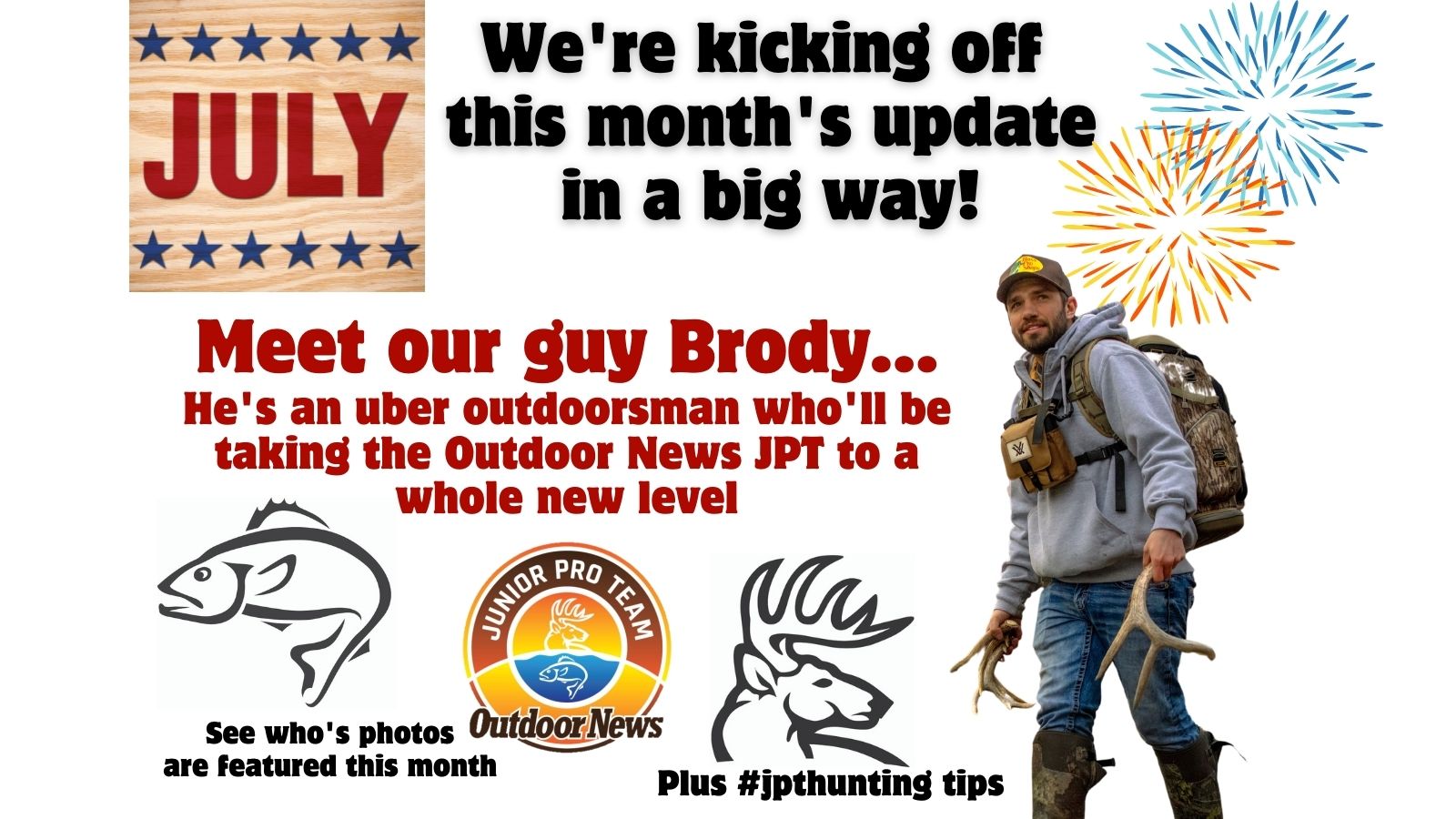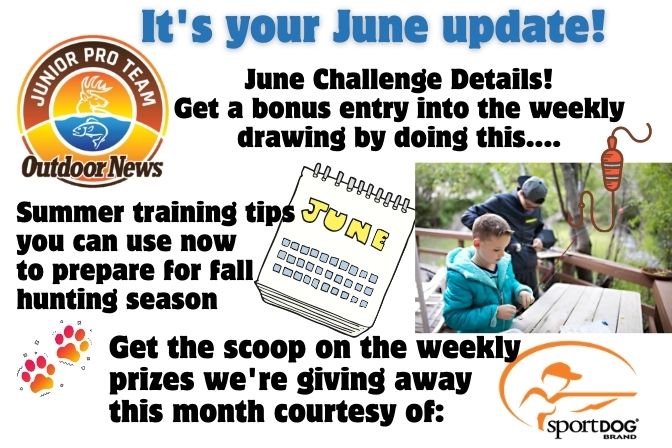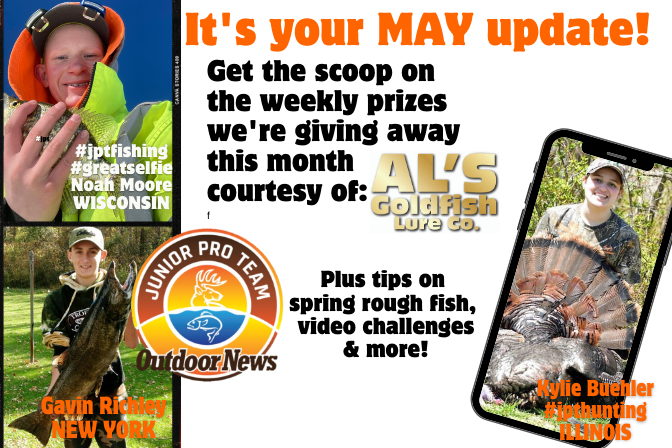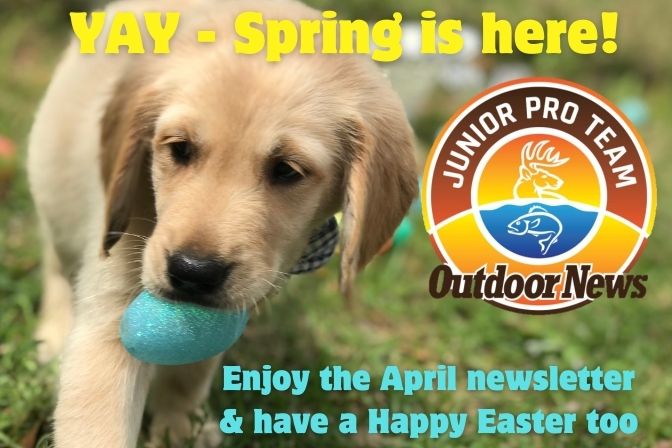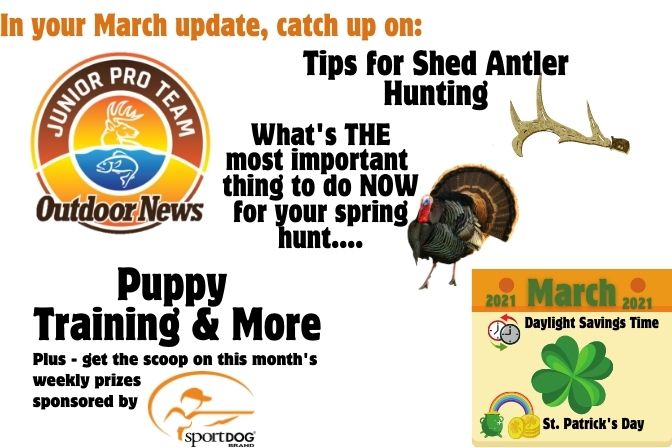 Check out the March 2021 update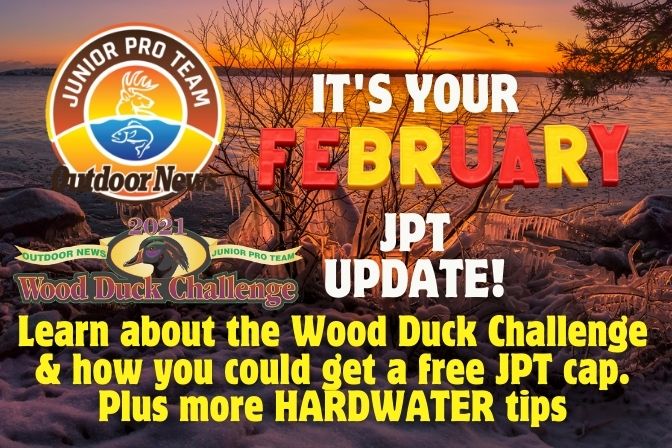 Check out the February 2021 update.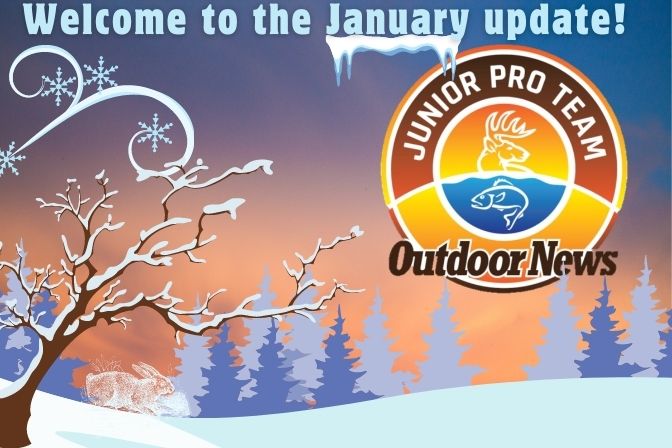 Click here to check out the January 2021 update!
October 30, 2020 - Grand Prize Winner in the "Best Furry Friend Photo Contest" presented by SportDOG Brand announced; Some super creepy trail cam pics; And a reminder that the JPT newsletter will be coming out once a MONTH starting in November 2020!
October 23, 2020 - Tips for scent control when deer hunting. The big difference between these types of deer. Another winner in our weekly contest AND the photo contest announced, plus more!
October 16, 2020 - DIY Hunting Blinds, another winner announced in the "Best Furry Friend Photo Contest" presented by SportDog Brand
October 9, 2020 - We want to know: What is your favorite part of hunting? Get some late season decoy tips for waterfowl hunting. Score big on that "school" assignment with this insider tip! Enter the Outdoor News Youth Writing Contest and the Wildlife Forever State Fish Art contest too.
October 2, 2020 - Pheasant season strategies, Test your knowledge of ELK, JPT member featured photos prove these people know what it takes!
September 25, 2020 - The first weekly winner in the "Best Furry Friend Photo Contest"! Tips on learning what your dog might be saying to you. Wildlife Forever's State Fish Art Contest kickoff details. Plus bird hunting tips from professional huntress, our friend Melissa Bachman.
September 18, 2020 - BIG ANNOUNCEMENT! We have a new contest for JPT members, with a chance to win prizes from SportDOG Brands!
September 11, 2020 - Meet one of your JPT members that is now a JPT COACH! And a...frankenfish??!!
September 4, 2020 - Catch & release tips by JPT Captain, Is your tacklebox TOXIC??? Types of fish hooks, and a teaser for the new JPT MEMBER ONLY CONTEST coming up!
August 28, 2020 New Video! JPT Captain takes you along when she checks her black bear bait station in Minnesota. What does she discover???
August 21, 2020 A treat for JPT members interested in waterfowl hunting! ID ducks on the water and in flight with our helpful tips, plus a cool "school" from our friends at Shimano Fishing!
August 14, 2020 Summer Slab Strategies, Scouting Tips for Public Land Hunts, all new Super Bahr Bros. Adventure video: Tournament
August 7, 2020 Something big happened in Washington DC - what is all the hype about?
July 31, 2020 A scholarship...for FISHING?! Check out the latest video
July 24, 2020 Pike VS Muskie
July 17, 2020 - New SBBA Video!
July 10, 2020 (Make sure you check out the special JPT invite from our friends at Shimano!)
Below are some prior newsletters that were sent to JPT members - loaded with tips, contests and PHOTOS! (Note - if we feature your photo in a weekly newsletter, you might win a prize! Share your photos HERE)
---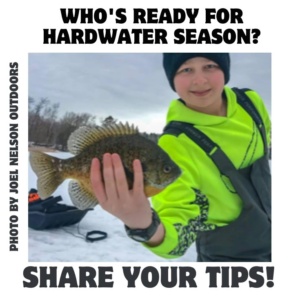 November 8, 2019- We're looking for your videos to prep for ice fishing, tips on how to score your antlers, some awesome first deer harvested by JPT members and details on the chance to win a prize pack filled with the gear used by Melissa Bachman of Winchester Deadly Passion.
---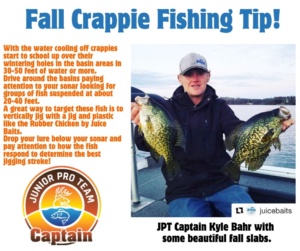 November 1, 2019- The pros talked - they listened, Check out these epic Jack-o-Lanterns! Fall Crappie Tips & Member Photos
---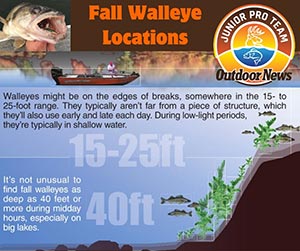 October 25, 2019- What one JPT member did for the chance to hunt with a TV celebrity, Fall Walleye Haunts, This tree will creep you out, Pumpkin Carving & a BIG cat!
---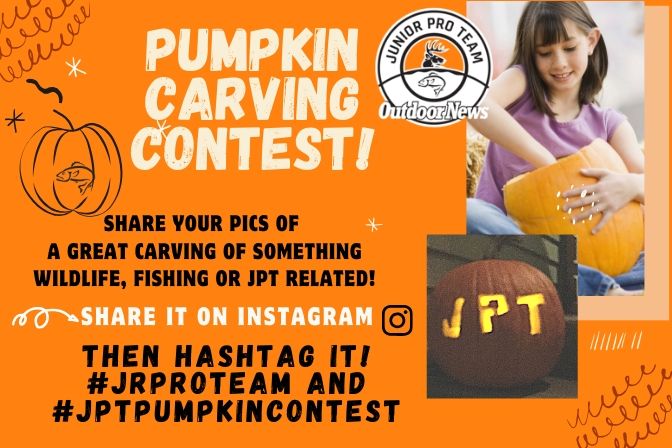 October 18, 2019- Carve a crazy jack-o-lantern and enter the pic, quick BASS Fishing Tips and an awesome birthday cake.
---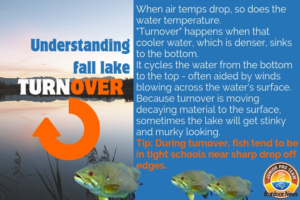 October 11, 2019- What's going on with the lakes this fall? Ever caught a Merp Carp? Mounting Optics on a Shotgun, JPT member photos, Contest Updates & Exclusive offer!
---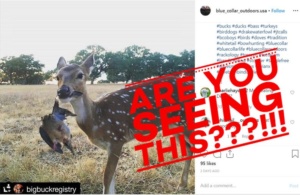 October 4, 2019- Deer with WHAT in it's mouth?!? ? Fall Walleye Tips, Could YOU make a difference? See what this Bass Team does on a day off!
---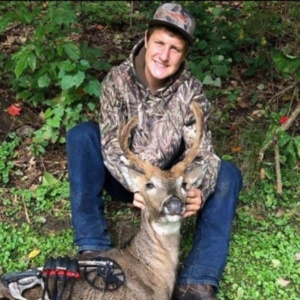 September 27, 2019- Bass tips, JPT members putting food on the table, Exclusive offer from Tactacam, & Could you be our JPT YouTube Superstar? Details in this update!
---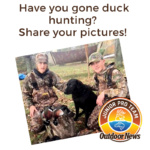 September 20, 2019- Using GUMMY WORMS to fish?? ? Prep for waterfowl season with these tips, Catching BIGGER panfish with this strategy, PLUS member-only chances to win!
---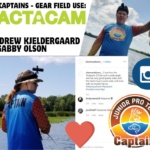 September 13, 2019- DIY Hunting Blind, Find out what gear our JPT captains are field testing, Hacks for choosing the right fishing rod, We want your pictures this season
---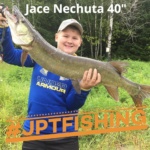 September 6, 2019- The most important thing you need to know when it comes to accuracy. Contests GALORE for JPT members. Learn about coyote hunting.
---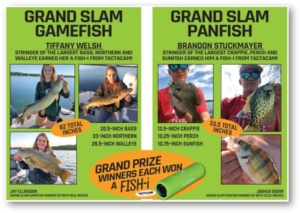 August 30, 2019- And the winners are.....  Plus more tips and some exciting news for JPT members!
---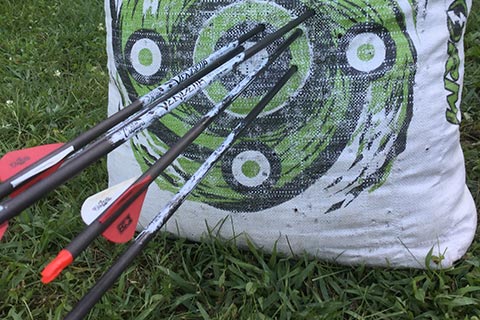 August 23, 2019- Can't miss archery tips. What's most important when you hunt waterfowl? If you're interested in a fishing career, our latest contest is for YOU!
---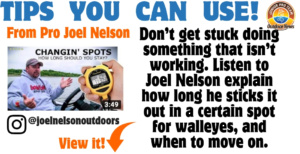 August 16, 2019 - Walleye Tips, Land a seat at the Lindner Fishing Careers Workshop, Virtual Tourney Winners, Prep for Waterfowl Season Now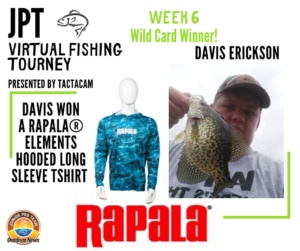 August 9, 2019 - Still time to get in on big prizes in the Virtual Fishing Tourney - but time is running out! Walleye Tips from JPT Captain, Take the Selfie Challenge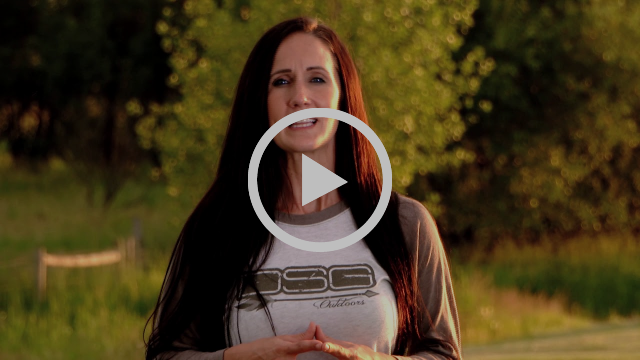 August 2, 2019 - Melissa Bachman is talking about us...  JPT Captains fish tourneys - and win!... Check out the awesome prize this JPT member won with his catch in the JPT Virtual Fishing Tourney Presented by Tactacam.
July 26, 2019 - Which type of fishing line works best? the folks at Angling Buzz tackle the subject in their most recent video. Thinking about fall hunts yet? JPT Captains Mtg held at July 25, 2019. In addition to some great professional advice from Pro Staffer Joel Nelson of Joel Nelson Outdoors and Bryan "Beef" Sathre during their meeting held at the Outdoor News Headquarters, Junior Pro Team Captains received a Tactacam 5.0 Wide Angle Camera that they'll be using to showcase their outdoor adventures! Read about it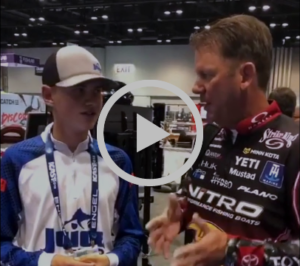 July 19, 2019- New fishing products at ICAST, JPT Captains sharing knowledge, get your hunting dog ready for the season, more JPT winners announced & meet Gabby!
---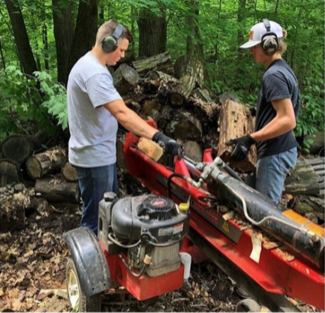 July 12, 2019- Junior Pro Team Shallow Water Bass Tips, Virtual Fishing Tourney Update & How to Properly Measure Your Entry, Cool showcase of successful turkey hunts
---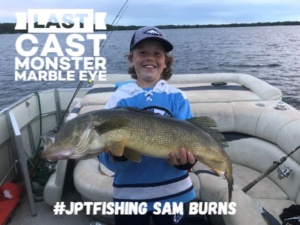 July 5, 2019 -So worth it! Last cast of the day pays off in a major way for this JPT member! Hear from some youth who attended the MDHA Forkhorn Camps, then came back as mentors! Get the scoop on the JPT Virtual Fishing Tourney Presented by Tactacam. Two winners will win a FISH-I.
---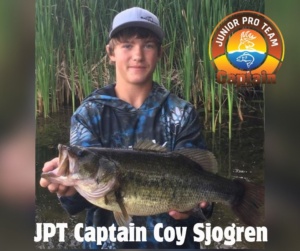 June 28, 2019 - The scoop on our BIGGEST contest yet! Bass Tips from Capt. Coy
---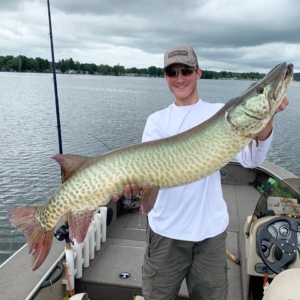 June 21, 2019 - Creating Fish Habitat, What's the most important shot in archery practice? Big winners from recent JPT events, 1ST Muskie & EIGHT BASS TIPS
Do you need an email address so we can send the weekly update directly to you? You can set up a free email account using Gmail. Here are the directions!
---