Mentorship at the Laurentian Environmental Center
Several young members of the staff at the Laurentian Environmental Center (LEC) - host to the MN Deer Hunters Association  Forkhorn Camp program - shared their journey on becoming a mentor, then staff, after first being campers. LEC is located in Northern Minnesota. The Forkhorn camp series consists of three tiers:
Forkhorn I: Intro to Firearm Safety
-Includes camps that are boys or girls-only options!
Forkhorn II: Bowhunter Education
Forkhorn III: Advanced Hunter
The mentor program at Laurentian Environmental Center creates continued growth, opportunities and leadership for those who have been through all three camps.
Katelyn France (in photo above) wrote:
I grew up in the small town of Kroschel, located in rural east central Minnesota, in an area ripe with all sorts of outdoor activities, everything from four-wheeling and snowmobiling to hunting and fishing. I never really considered how fortunate I was to grow up here until I attended my first Forkhorn camp through a scholarship from the Jim Jordan chapter of the Minnesota Deer Hunters Association.
My first time at camp was in Hackensack at Deep Portage, where I got to meet people with a background so different than mine: kids from the metro area who came up north to hunt in cabins, rather than living completely surrounded by all kinds of beautiful woodlands.
It was so cool to meet people so different from me, yet who still shared the same love of hunting and the outdoors.
I attended all three years of the camp thanks to the Jim Jordan Chapter (of MDHA), including the 'bonus' third-year advanced hunter safety course.
After my three years were up, I wanted to go back again, which is why I became a mentor. I wanted to share my love for this program with the next generation. I only served one week as a mentor, this time at the Laurentian Environmental Center in Britt. They must have liked me, because this past school year, the amazing Forkhorn coordinator, Bobbi Zenner, sent me a message asking if I would be willing to come back as a paid intern. I said yes, and am now spending my summer with the world's best job: getting paid to share my love of the outdoors and knowledge of hunting safety with the next generation.
Stella Gunnarson wrote:
I started attending Forkhorn at Laurentian Environmental Center (LEC) in 2012. I was a little nervous about if the camp was the right fit for me, even if my two older brothers had already completed the firearm safety courses, I knew very little about what the camp entailed.
Little did I know that Laurentian was going to completely change my life for the better. I fell in love with the teachings, connections, and enthusiastic atmosphere surrounding the camp.  After my first camp I decided to continue going back for the two more advanced firearm programs. Which eventually lead me to volunteering as a mentor four years in a row, where I was able to assist the teachers in classes, helping students' study or answer any questions.
 Throughout the years I have made lifelong friends and I also found a passion I didn't know I possessed. Laurentian sparked my fire to continue studying at Montana State University to earn a degree in wildlife management. Saddened that I aged-out of the Forkhorn program, I knew I couldn't let go of such a special place. That's when I was offered a job as a Summer Naturalist at camp this summer (2019). The job not only gave me an opportunity to spread my love and knowledge of the outdoors, but also expand my goals for an impactful future in wilderness ethics, conservation, and hunting. Without Forkhorn, I wouldn't be the leader or hunter I am today. Laurentian is a truly magical place that opens doors for future stewards of our natural resources and is a great first steppingstone for any future hunter out there.
Have you had a camp-related experience that impacted you?...
SHARE YOUR STORY AND PHOTO WITH US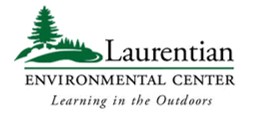 Laurentian Environmental Center (LEC) is an accredited, year-round educational facility located in the Superior National Forest in Northeastern Minnesota.
LEC offers access to hundreds of acres of wilderness with trout streams and diverse wildlife habitat. LEC's property includes access to 100 acre pristine lake, hiking and ski trails that connect with the Big Aspen hiking and ski trails – comprising a thirty-mile system. The Center maintains a 12-station Challenge Course, a 32-foot outdoor climbing wall, a dogsled yard and trails, an archery range, canoes and rowboats, a sauna, an outdoor campfire theater and a large playing field. The on-site dining facility serves healthy, home-cooked meals from menus developed by a dietician.
LEC can accommodate small and large groups year-round with 160 beds, five large classroom buildings, a lodge and a dining facility that seats 175.
To inquire about facility rental for events and programs, call 1-888-749-1288 or 218-749-1288.