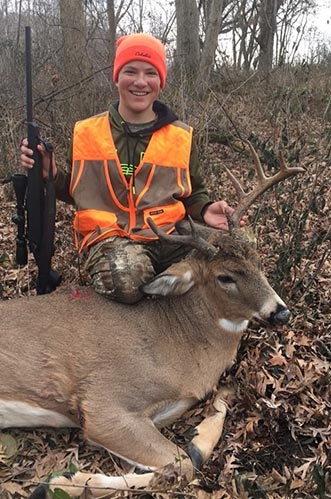 MEMBERSHIP HAS ITS PRIVILEGES.
Membership in the Outdoor News Junior Pro Team includes:
• Instant access to hunting and fishing photos and videos from across the country.
• The opportunity to win weekly prizes like fishing lures and hunting gear.
• Access to exclusive video tips from today's top hunting and fishing pros.
• Official membership card. Membership card will have the potential for exclusive offers on JPT gear.
• Junior Pro Team membership decal.
BUT THAT'S NOT ALL...
Members have the opportunity to win outdoor gear and other weekly prizes through a variety of contests and projects. Above all, it's the perfect, fast way for you to share hunting and fishing stories and tips with your friends and other kids around the country.
WAIT: If you've already joined the Outdoor News JPT in the past, but can't find your membership number, send us an email with your name and address to jrproteam@outdoornews.com and we can look it up for you!