Simply tell us in 50 words or less what interests you about the sport fishing industry!
Three lucky Junior Pro Team members and the adult of their choice will join us for the full day workshop hosted by Al & Troy Lindner.
Where: Carlson Corporate Facility Center (at ERX Motor Park), Elk River, MN
When: Saturday, October 26th, 2019 at 8:30 AM - 5:30 PM
Lunch and refreshments durning the workshop are included, no other transportation or meal costs are covered through this contest.
Contest kicks off August 12, 2019
Deadline is Oct. 9, 2019.
Only Junior Pro Team members between the ages of 13-18 are eligible to win.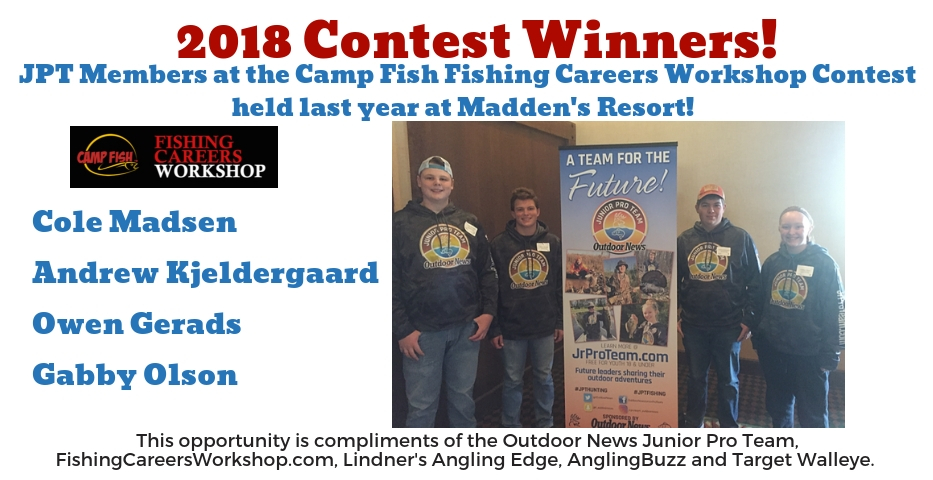 This opportunity is compliments of the Outdoor News Junior Pro Team, FishingCareersWorkshop.com, Lindner's Angling Edge, AnglingBuzz and Target Walleye.