Spring has sprung! You know what that means, it's time to get the tacklebox out, rig up your  lines, and start ripping some lips!
Here are my top 3 recommended lures for spring bass fishing 
3/16-ounce Jig Head with an Artificial Bait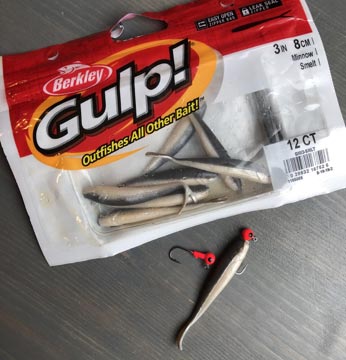 One of my favorite lures to use is a 3/16-ounce jig head with a Gulp minnow. A jig head is a small  weighted hook that holds your plastic bait and comes in various sizes and colors. I usually use a 3/16-ounce jig head for my local pond where the water is not too deep. Since the water tends to be a little murky during the spring season, the color of your jig head can be important. Choose your color wisely. The brighter the color, the more chance there is of a fish seeing it.
One of my favorite baits to use with a jig head is a 3-inch Gulp minnow.
Texas-Rigged Stick Bait (senko)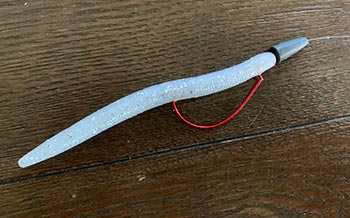 A Texas Rig is also an important rig for spring bass fishing. Since the weeds grow a lot more in spring, a Texas-rigged stickbait is a perfect lure to minimize weed collection. The Texas Rig is a way to set up your worm so that the hook is buried in the stick bait for a weedless setup. The Texas Rig also includes a bullet weight so that it sinks faster.
Floating crawfish lures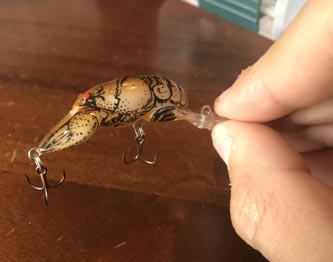 Crawfish lures can actually be used any time of the year to catch bass. The best time to use this type of lure is in the evening or early morning as bass tend to feed during these times. Bass feed off of flies that land on the water, and the crawfish bait can be fished on the surface of the water making it look like another piece of food for the fish.
I like to use this lure if the water is murky after a rainstorm. A floating lure might get the fish's attention for some fun topwater action.
These are a few tips that work for me and I'm sure they will work for you too, but there is only one way to know for sure, so get out there give them a shot. Just remember, the important thing is that you're getting out there and enjoying the outdoors. 
Till next time, see you outdoors!