If you are heading out for a day of bass fishing you can usually start your morning off fishing in the shallows but when the bite slows down you have to make a move. As the water warms up from the morning sun fish will tend to seek out shade from docks and weeds or they will move to deeper water. 
In the morning I like to target bass in shallow water with wacky-rigged senko or a top-water frog.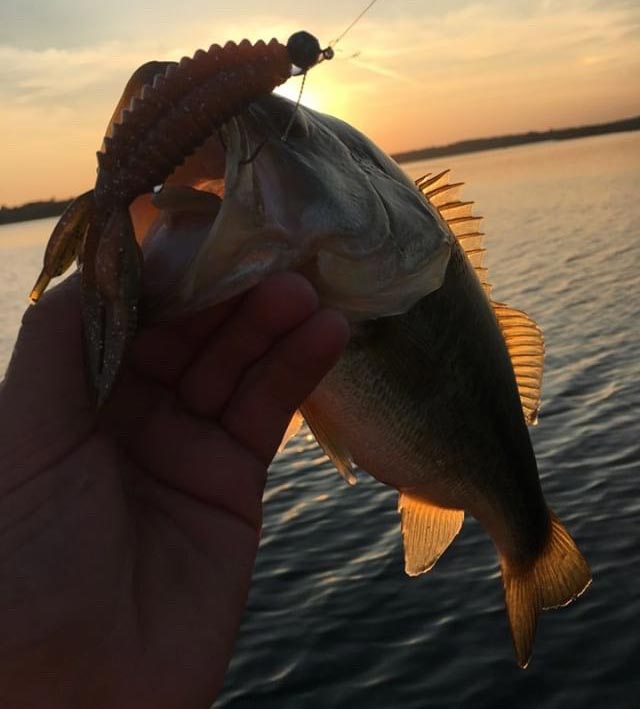 Later in the day when bass can be found hanging out in cooler water along the weed lines in 10 to 12 feet-of-water I like to use a wacky-rigged senko and let it slowly sink down and twitch it every couple feet. You can also use a drop-shot rig to get down quicker if you like to fish faster but I find that the slow fall of a wacky-rigged senko-style stick worm twitched every couple of feet is hard for a bass to resist.