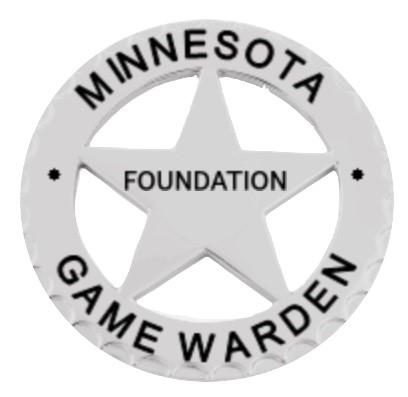 The Minnesota Game Warden Foundation is looking for assistance in putting together a logo for the new FISH COPS FOR KIDS program.  In doing so, we are seeking submissions from youth artists to be considered for selection.  The logo selected will be centered inside of a law enforcement badge that will be displayed on the side of our program trailer, supporting literature, and gear.  The winner will also receive a DNR Resident Lifetime Sportsman/Spearing License (Includes: Lifetime Angling, Small Game, Trapping, and Spearing Licenses- value of up to $833 under 2023 license prices)
Eligibility:
The Contest is open to all Minnesota resident youth, ages 3-17.

Entry is free for all eligible participants.
Participants must secure parent or guardian permission for entry.
Participants agree to grant exclusive right to the Minnesota Game Warden Foundation and its partners/sponsors to utilize submitted artwork for promotional purposes, fundraising, and display.
Participants agree that submitted artwork may be used, altered, or published as they see fit without compensation above the provided prize.
Artwork Specifications:
Must be encompassed within a circular background that is at least 8" in diameter but not larger than 36" in diameter. **Please take mailing/shipping considerations when determining size**
Must include the words: FISH COPS FOR KIDS
Artwork Must not include any other writing or words, including signatures or brand names.
Must be completed in paint, pencil, marker, chalk, pastel, crayon, or combination thereof. (No digital or computer-generated artwork will be accepted).
Submitted artwork must be original artist content and cannot be a reproduction of any copyrighted photos or artwork. Any reproductions submitted will be disqualified.
Must include a form(s) of outdoor recreational sporting activity (Hunting/Fishing etc.) and a form(s) of wildlife, representative to Minnesota species.
Entry Information:
Please include a separate sheet with the following information with the submitted artwork:

Contestant name and age, approving parent/guardian's name, email, and phone number and signature of both artist and parent.
Original Artwork entries are to be mailed to: Caleb Silgjord -13148 County 33, Grey Eagle, MN 56336. **Please Do Not Fold Submitted Artwork**

Artwork must be submitted by April 30th, 2023.
Winner Selection:
All entries will be reviewed by the Game Warden Foundation Board and the top 3 selected entries will be displayed on the MCOA Facebook page for a public vote. The entry to earn the most votes within the allotted time will be the winner.
Questions regarding the contest can be sent to: [email protected]